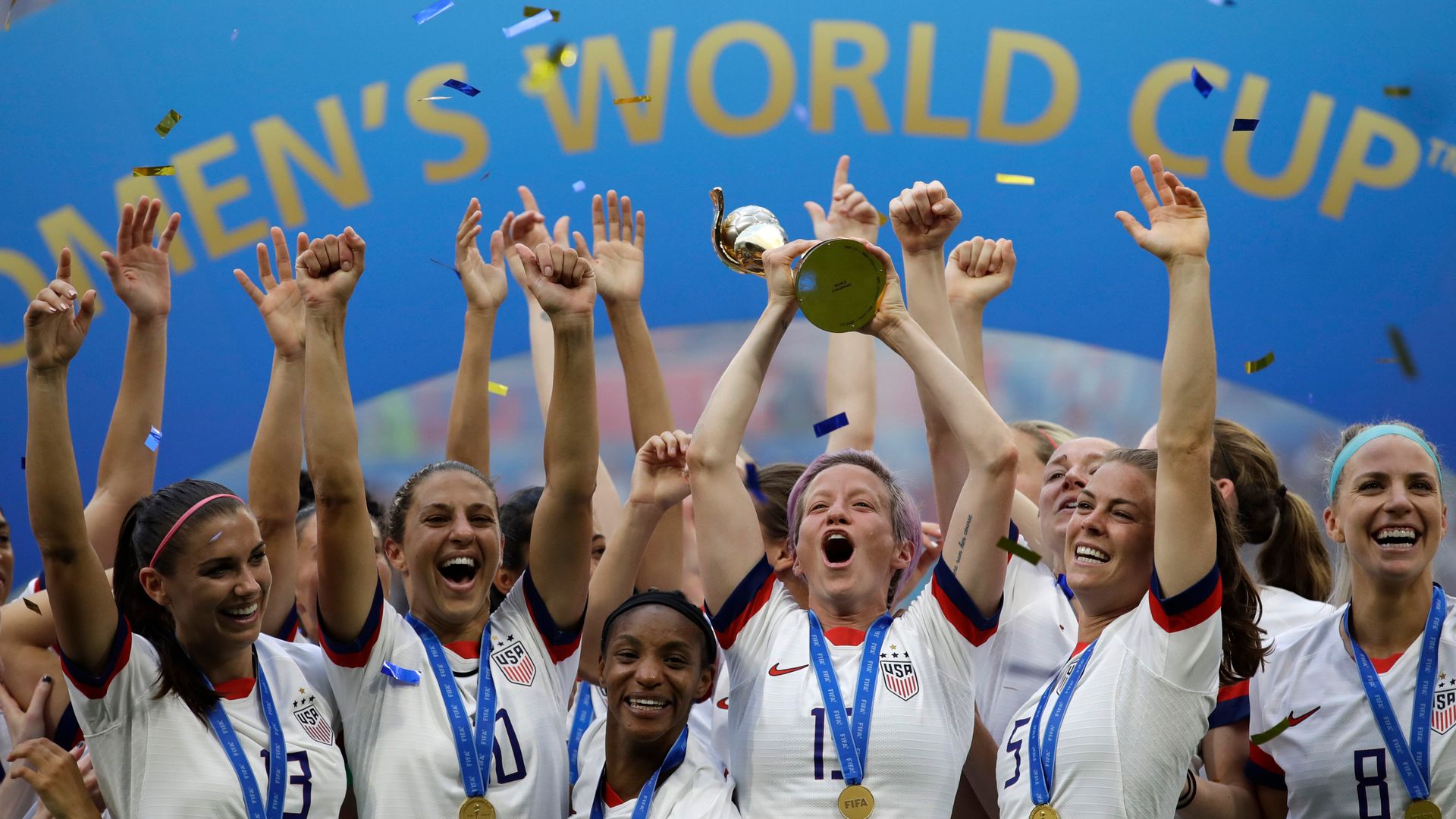 Gianni Infantino has announced FIFA's intention to award the same prize money for the 2027 Women's World Cup.
The money would equal the 2026 men's World Cup by then, the FIFA president has announced.
The Women's World Cup prize money is rising to $110 million for this year's tournament, from $30 million in 2019.
There will also be an additional $40 million for team setup money and for clubs releasing players.
At last year's men's World Cup in Qatar, the prize money on offer was $440 million.
Earlier, sky news reported that FIFA was working to improve wages and conditions for players at the Women's World Cup.
Agreement has been reached around the FIFA Congress which is taking place in Kigali, Rwanda.
Players have raised concerns about disparities in prize money ahead of the tournament in Australia and New Zealand later this year.
While the prize pool for the men's World Cup in Qatar last year was $440m (£365m+), the cash to be split between the teams is $60m (almost £50m). in the women's tournament.
The Women's World Cup has also added teams since France 2019 with 32 finalists instead of 24, including European champions England.
The players have lobbied their global union FIFPRO to lobby FIFA for equal pay.
FIFA's cash reserves have grown to $4 billion.
Infantino was re-elected as FIFA president for another four-year term at the congress of the governing body of 211 member associations. He was first elected president in 2016.
Men's World Cup 2026: 48 teams, 104 games
FIFA on Tuesday approved plans for the biggest men's World Cup in history in 2026.
At a FIFA Council meeting in Kigali, Rwanda, it will be confirmed that there will be 104 games in 2026 instead of the 64 games that were played in Qatar last year.
The additional 40 games are needed because the tournament is expanding from 32 to 48 teams.
The 2026 tournament in the United States, Mexico and Canada will have 12 groups of four teams. The top two teams will advance to a round of 32 with the top eight third-placed teams.