Rob Page insists Wales can still automatically qualify for Euro 2024 next summer, despite suffering a second successive group defeat in Turkey.
Wales suffered a 2-0 defeat at Samsun following Friday's horror show against Armenia, as the world's 97th ranked opponents claimed a 4-2 win in Cardiff.
Having reached the middle of their eight-game campaign, Wales are five points behind leaders Turkey and two behind Armenia, who have one game to go.
Group favorites Croatia are level on points with Wales who have played two fewer games.
Wales are almost certainly guaranteed a play-off place through their Nations League qualification, but manager Page is adamant Wales can secure one of the two automatic qualification places on offer in the Group d.
"Absolutely [I believe that]said Page, who has overseen just one win in 12 games since Wales qualified for the World Cup last June.
"To do that, we need to get both sides of the game working and do it really well, if we want to be successful.
"It's been a frustrating camp, but there have been a lot of lessons to be learned from it.
"We'll address it. We go into every game to win it. It just means it's really important that we get home wins and get the most points out of them."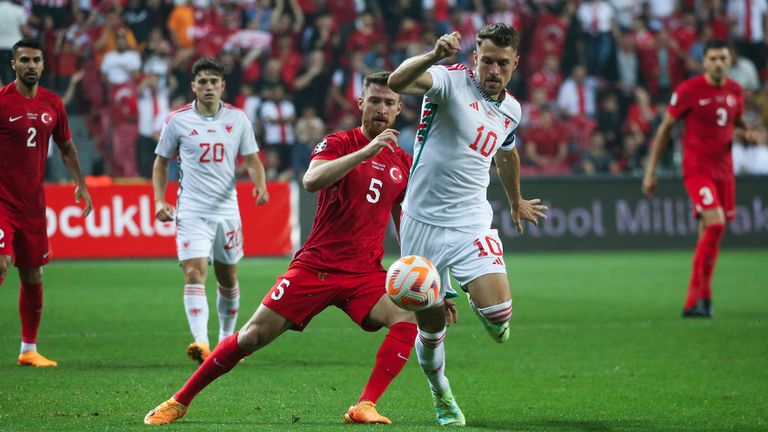 Wales were left with an uphill task from the 41st minute when midfielder Joe Morrell caught Ferdi Kadioglu high with his studs and was sent off.
It was Wales' second red card in as many games after Kieffer Moore was sent off against Armenia.
Danny Ward saved Hakan Calhanoglu's penalty in the 64th minute after Aaron Ramsey tapped in a Kadioglu cross.
But Turkey's pressure showed when substitutes Umut Nayir and Arda Guler scored in the last 18 minutes.
Page said: "Every time you come to Turkey, you know it's a tough test.
"Having said that, before the sending off, I thought we matched them and I was very pleased with the defensive performance, which we obviously addressed with Friday's result."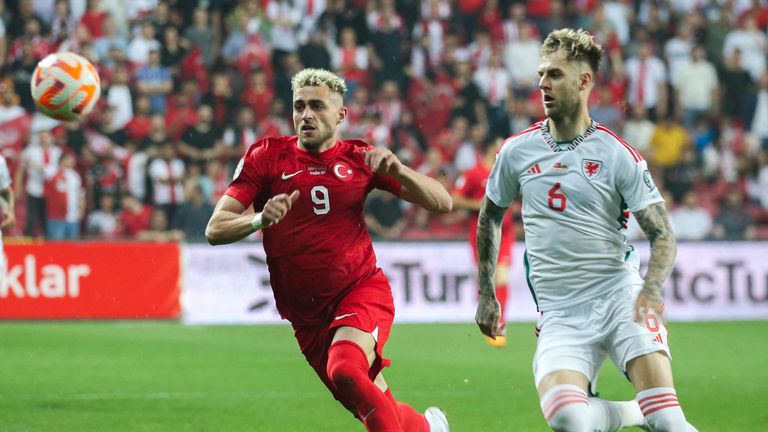 "With the ball I thought we put Aaron and others in great positions on the pitch and were brave enough to play through them.
"We looked at the footage and thought it was an area we could exploit and it was working until the ejection happened. It completely changes the game."
"Until the 70th minute I thought we defended our area very well, just one cross into our own area and it cost us that first goal.
"He [Morrell] you are not doing it intentionally. He has his eye on the ball, but when you put your foot that high, you risk getting a red card.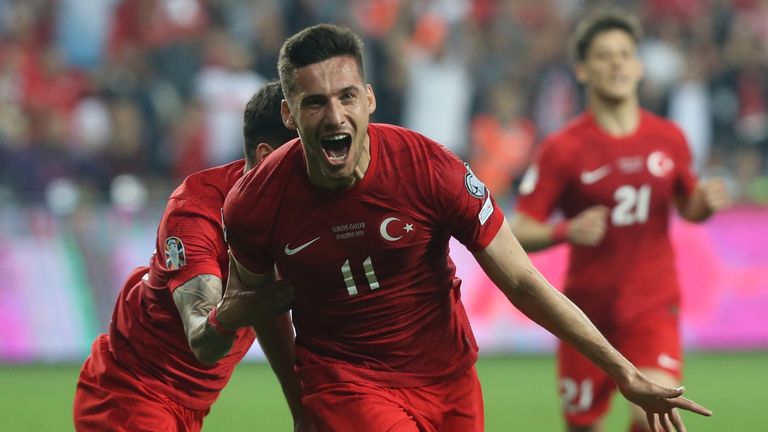 "He knows it. There's no one more disappointed than Joe in the locker room."
Turkey boss Stefan Kuntz was relieved to get the win, especially after his team twice had the ball in the net only to be denied by VAR checks.
Kuntz said: "I may have to wait next time until cheering. It's been a difficult time for us and the fans and in the second half we needed to be more calm."
"We tried to manage the game in the second half and the fans helped a lot."
Wales qualification hopes drift to Black Sea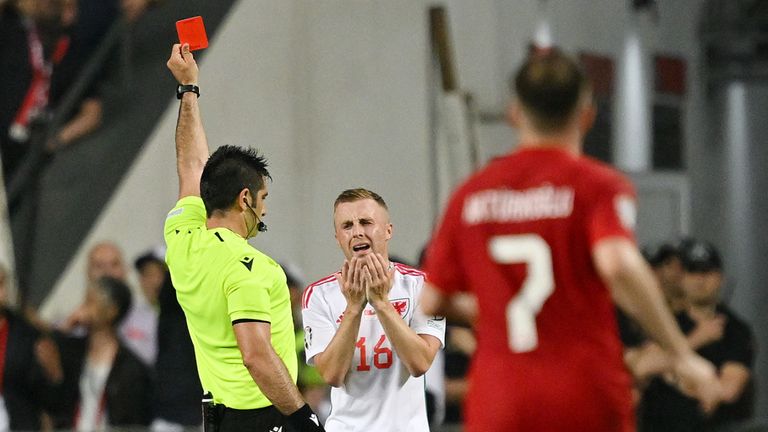 Sky Sports' Ben Grounds:
Automatic qualification for Germany slips out of Robert Page's hands. After successive defeats this June, Wales have now won just one of their last 12 games in all competitions, while they have lost four of their last five games on their travels.
The shortcomings shown in Monday's eventual 2-0 loss to Turkey have been brewing for a couple of years, and the Football Association of Wales must now decide if Page is the right man to find the necessary solutions.
Both Umut Nayir and Arda Güler scored their first goals for Turkey off the bench, while Page had little room for maneuver after Joe Morrell's harsh dismissal.
Wales have now had a player sent off in successive matches after Kieffer Moore against Armenia. Given the long-awaited transition period following the retirement of Gareth Bale, among others, it could not have come at a more challenging time for Page, who again could not disguise the defensive fragility exposed by the 97th-ranked team in the world last Friday.
Ben Cabango was called in place of Brennan Johnson out of necessity when he got back to a low five block. It was a signal to his opponents that a draw was the height of his ambition. Harry Wilson's free kick might have brought an unlikely win, and despite Danny Ward's penalty heroics, the final punishment felt inevitable.
Former striker Rob Earnshaw said sky sports: "This became a must win because Armenia had beaten Latvia to put pressure on them. To be honest I didn't see the reaction from Wales. That's the worrying part. It leaves them a lot to learn. This is a very bad Welsh course. .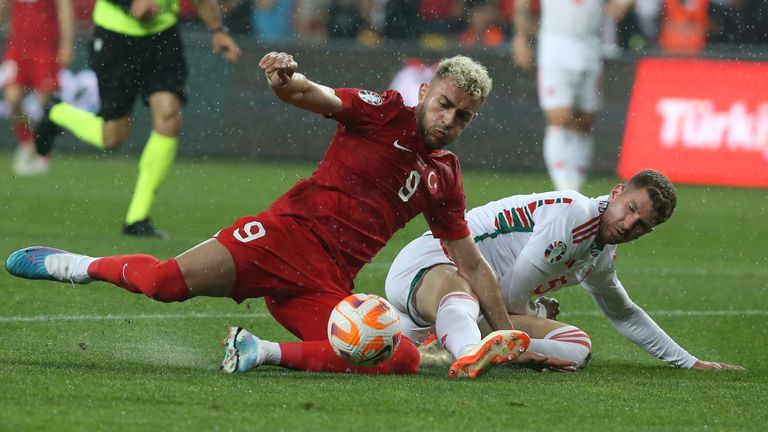 "When I was on the team replacing Gary Speed ​​and Chris Coleman, changes were made because we needed to improve. Right now, I'm struggling to see where we're improving because our game is so similar." and we are being punished for it.
"Page called on his players to produce a performance the fans could be proud of and they didn't. It's a 2-0 that could have been 3-0 or 4-0. Defensively Wales look so open."
There was no reaction to the Armenian debacle. Wales' Euro 2024 qualification hopes are in grave jeopardy. In Samsun, a historic port city on the Black Sea, those aspirations are sinking without a trace.