"We work for a club that has a football history and a football soul," says Steve Cooper. sky sports. "There is no doubt about that." At Nottingham Forest, he has used that history to lead the club to the Premier League. He now he intends to keep them there.
He's speaking inside his office at the training ground where there are photos of that promotion in May. Cooper came after the club's worst start to a season in 108 years and finished it off by taking them back to the top flight for the first time this century.
But there are also images of Brian Clough, not just in the lobby as you might expect, but also in the office. As Cooper prepares his team to face Newcastle with 12th place, the prize for victory, the story that could have been stifling becomes inspiring again.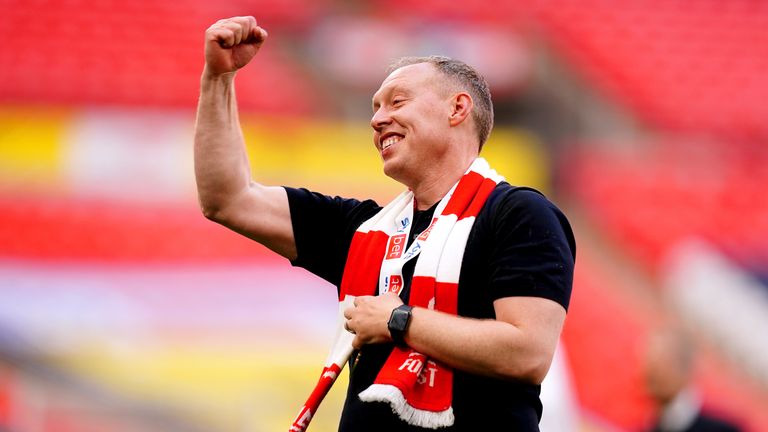 "We talk about Brian Clough and the European Cups and those teams. We stand on their shoulders for what they did for this club. It makes the club what it is. We all love being a part of this club for that and it should be proud of it.
"Having former players close and visible makes everything more powerful. There's a lot of goodwill here. We need to keep that together because the more we support each other, the more chance we have to succeed. That means including our history."
Cooper is also making history. Forest's name always resonated, but his immediate past did not hint at the kind of transformation his arrival brought about. Half a dozen League One teams had played in the Premier League most recently until he stepped in.
Forest seemed to be heading that way, too. Joe Worrall, now a captain, called them 'a beaten dog', but Cooper changed his mind, told them anything was possible and reassured them. The galvanizing effect, reinforced by Cooper's modern training ideas, was extraordinary.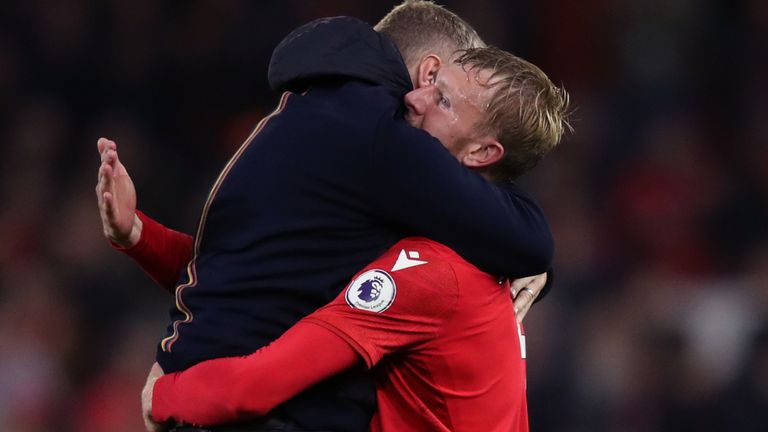 Not that you want to style yourself as this larger-than-life figure rejuvenating a football club and a city. He talks about it being a privilege, a responsibility. When he says it's more about "not wanting to let people down than wanting to do it right," you believe him.
That humility has gotten him this far. It's a coaching journey he began half a lifetime ago, unusual given that he's only 43 years old. He learned the trade from him at the Liverpool academy and led England's Under-17s to World Cup success before moving on to manage the club at Swansea.
Did you think you would reach the Premier League? "I never really thought about it because when you train you think about one game at a time. You can't look too far into the Championship, for example. You never know what could happen."
Cooper's mantra is "don't go too high or too low," but this season has had a lot of both. From the emotion of that first win at home and after beating Liverpool, to the heavy defeats not only against Manchester City and Arsenal, but also against Leicester and West Ham.
Forest's away form may be cause for concern, but their home record has been remarkable. They are unbeaten at the City Ground since September. The situation remains precarious, but the vocal support for Cooper is anything but. The belief that he can inspire is maintained.
His own inspirations are eclectic. On the wall behind a photograph of Clough is a canvas by Hollywood actor Denzel Washington. Fresh off Pep Guardiola discussing Julia Roberts, he's a little reluctant to call attention to it, but it's significant to him.
"If I talk about Denzel now, it will be like I'm copying Pep," he laughs. "But he watches some of his speeches. They're really powerful. I like what he stands for." The quote from Washington who greets guests in his office? Ease is a greater threat to progress than difficulties.
That resonates. This season has not been easy. "Different in every way." From time crunch after that emotional play-off win to the subsequent overhaul that has since spread to 30 new signings, Forest suddenly found himself in the spotlight.
"It's been my toughest coaching challenge in 20 years of professional training, but it's a brilliant challenge. It tests you every week. Obviously, the technical, tactical and physical demands. But there's also the media, the scrutiny. Everything it is bigger.
"I remember the first press conference. I've never seen so many people. And certain games are even bigger. Say, if you play a top four team or a Sky game. Friday and Monday nights when it's the only game , it feels like everyone has to be there."
Friday, March 17, 7:00 p.m.

Start 20:00

As with Forest's past, the present is there to be embraced. "I'll say that word over and over again because we all wanted this," she says. "Accept it. Enjoy it. Try to thrive with it. Just because it's my toughest challenge doesn't mean it's not positive."
Positivity is a theme he returns to often. "We're not always going to get the right results. But if you always have a positive approach and a can-do mentality, I think that gives you the best opportunity to get it right. I look at everything with that mindset."
The injuries that have marked the club's season, including the loss of its two starting central defenders due to the same muscle problem in the same game? "If I complain, I think I'm giving the players an excuse. Me too. I don't want to do that."
The rotation of players that presented cohesion problems and made gaining momentum in the season more uncomfortable? "If I were to look at it thinking we haven't been able to do this or that, it would be a negative energy and we don't believe in that here."
us or him? After all, this is a culture that comes from him, a club that was struggling before he came along. How do you develop that from scratch? "I think it's just trying to build good relationships between people and being consistent."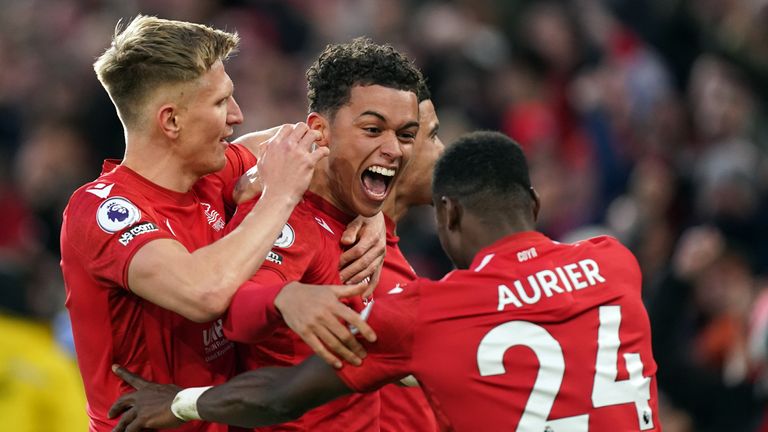 Even when circumstances can make it next to impossible, Cooper is trying to stay true to that principle. Players signed in the summer are on the sidelines or even off the squad. It's enough to put a strain on relationships. How do you deal with it?
"I think that comes down to making time for people. Hopefully the players here feel like they can come to you with things. I just try to give people the time of day. We have a big emphasis on one-on-one meetings ". and individual programs.
"Obviously, that has to do with performance, but also with well-being. It's not just about what happens on the pitch. Yes, it could be about having and not having possession, but it could also be about lifestyle or Nutrition We try to provide what the player needs.
"International football was an experience where it was exactly that. You have to try to build yourself into a team very quickly at a really high level. It was a really good experience and I think it helped me in terms of how to build that. Union".
Union and positivity, embracing challenge and change.
The season of the 30 signings only needs an end now.
"Hope and ambition to succeed this year is my biggest drive. We're in a unique situation, so what an opportunity, the fact that we're trying to do something that's never been done before. That's the part that motivates me. the most.
"This is not a season for excuses."
Watch Nottingham Forest vs Newcastle United live on Friday Night Football from 7pm on Sky Sports Premier League; start 8pm