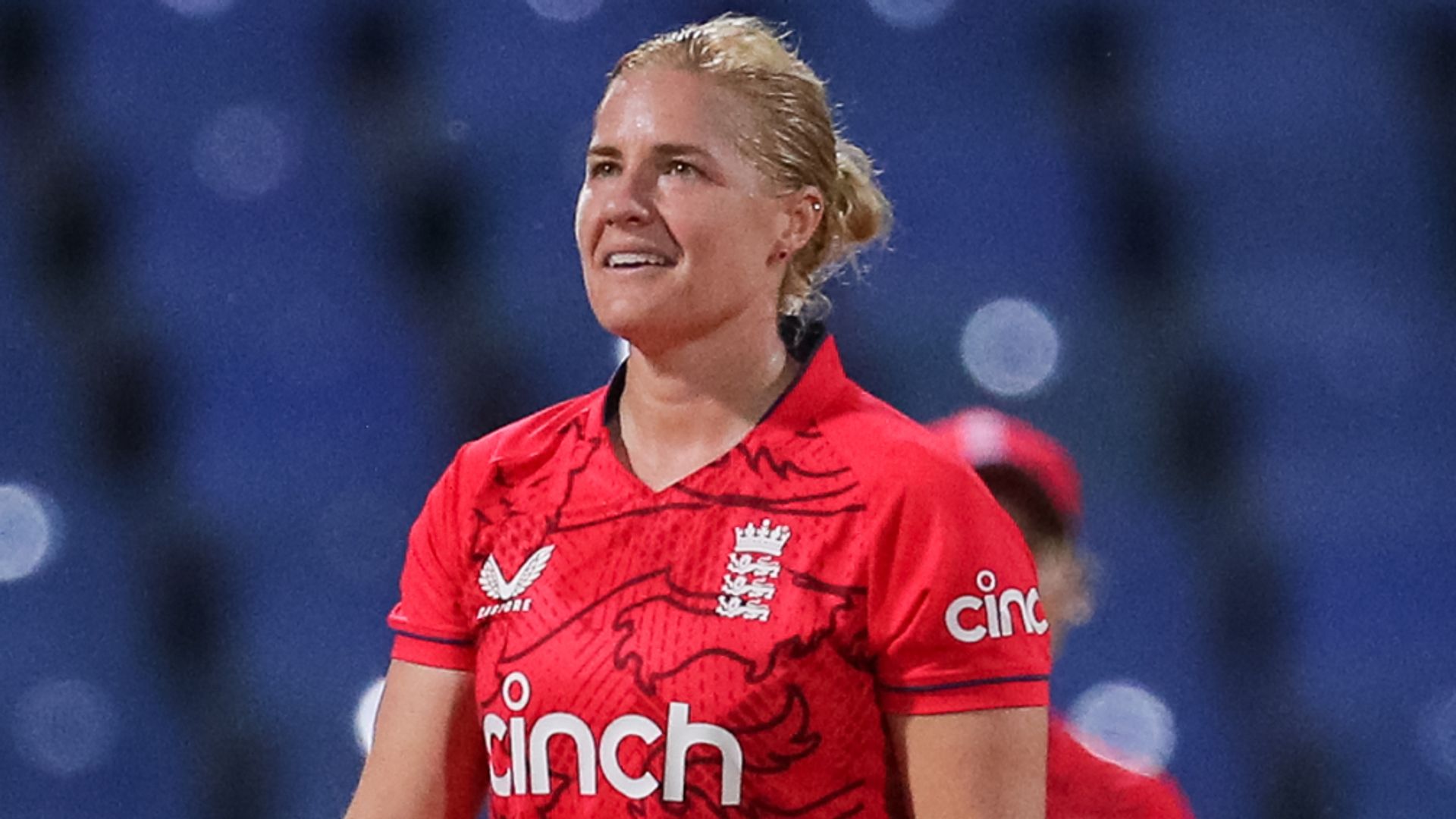 Katherine Sciver-Brunt revealed to Sky Sports Cricket Podcast that she felt a sense of "relief" when she announced her retirement from international cricket.
Sciver-Brunt's retirement comes after 267 appearances and 335 wickets in all formats, his complete retirement from international cricket after withdrawing from the Test format last year.
She made her England debut in 2004, winning three World Cups and four Ashes series and topping the win lists for England women in both T20 and ODI cricket.
Despite her incredible 19-year career, Sciver-Brunt admitted she was "happy" to finally have made the "right" decision.
"It's crazy. When I made the decision I was relieved, relieved that I made the decision and that I was going to stick with it," Sciver-Brunt told the Sky Sports Cricket Podcast.
"The only things that come up sometimes are the 'what ifs', but they're not important.
"The important thing is that I'm happy and ultimately, overall, it's the right decision.
"I'll only get better and better about this as time goes on.
"Obviously it's going to be difficult to see the girls take on the Australians in a couple of months."
The growth of women's cricket: Temptation to continue?
With women's cricket on the rise and the money at stake increasing, Sciver-Brunt might have been tempted to extend her international and domestic career.
In fact, Sciver-Brunt's wife, Natalie Sciver-Brunt, went for a staggering £320,000 at WPL's inaugural auction.
However, for the England stalwart, what matters are the memories made in the early part of her career, when she played "purely for love".
"The memories I made in the first 10 years of my career are priceless and it is impossible for you to have experienced what we did with privilege and money," he added.
"Those things come with playing for absolute love and going to the weirdest, funniest places on earth and just getting stuck, not knowing what you're doing, thinking it's hell at the time, but looking back, it's one one of the best moments you've ever made.
"I don't feel envy or anything like that because the way I felt in the last part of my career, especially in the last five years, is your heart beats faster, you're more anxious, you feel stressed.
"There's a lot more eyes on you and more ways to go wrong and a lot more pressure on you to perform because now you're getting paid.
"For 19 years, what I've done outside of the game has created what I have now and not many people are lucky enough to do that."
What's next?
Although Sciver-Brunt will continue to play The Hundred with Trent Rockets, live on sky sports, many have begun to wonder what's next for the England bowler.
That's a question that even Sciver-Brunt herself has yet to answer.
"I don't like to sit still. I just want to work and do things. I'll try to do anything," she said.
"Maybe a little bit of what you guys are doing, maybe some feedback, some consultation with the road coach or an assistant coach with a franchise team.
"I'll do my best because I could try all of that and say 'I don't like it, I'd rather be a laborer on a construction site.
"I just want to take the time to wake up every morning and say 'what do I feel like doing? Oh, I'll do that.'"