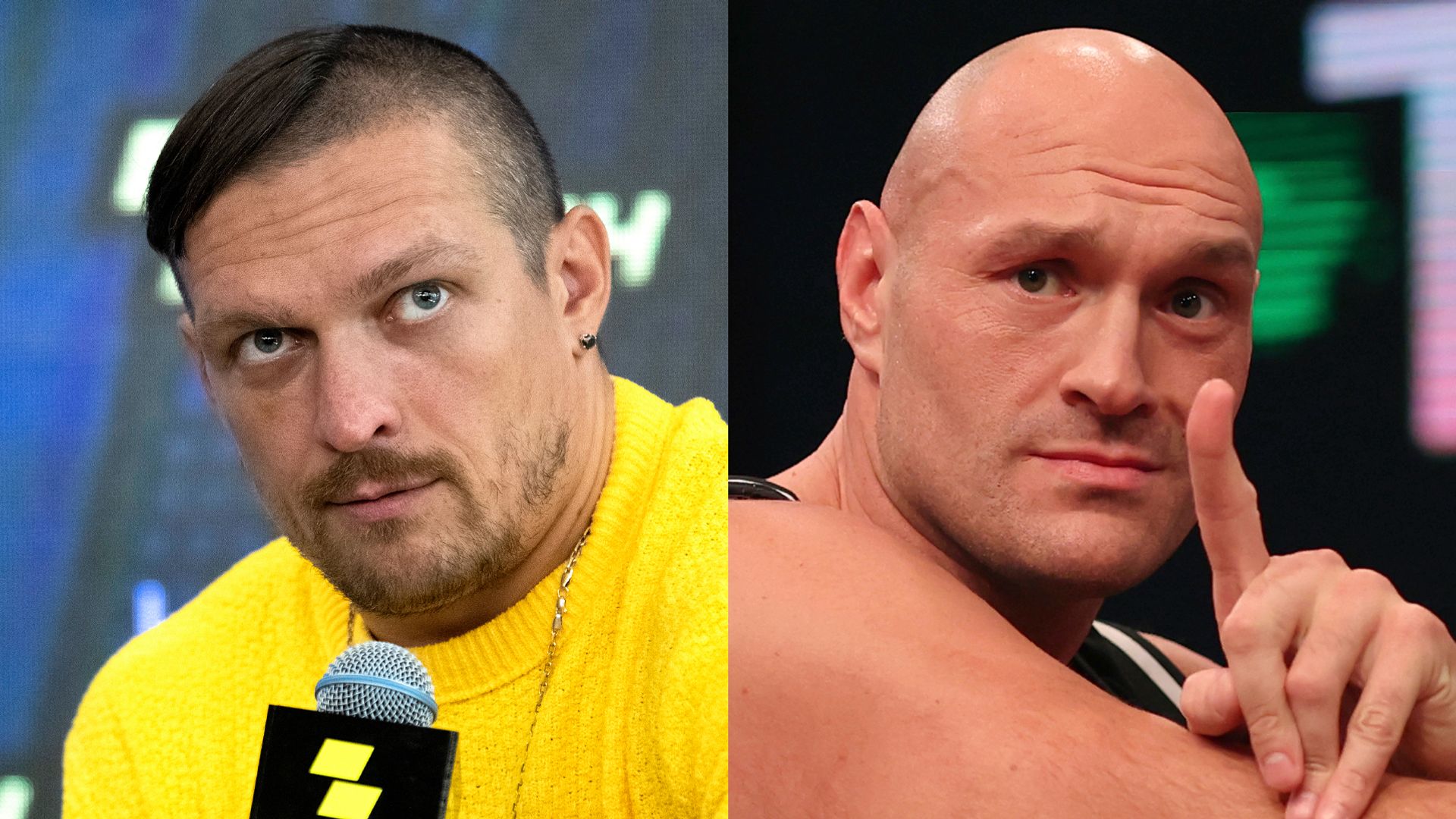 Oleksandr Usyk tweeted that "time is ticking" for Tyson Fury to agree to an undisputed world heavyweight title fight between the two.
The scheduled fight date is April 29, and Usyk's team insists that the terms they agreed to will only be valid for one fight on that date.
Taking to Twitter on Saturday night, Usyk posted: "Points of agreement have been sent to Fury's side. Deadline is set. Time is ticking.
"The ball is in #Greedybelly's court now. We did everything in our power to make this happen."
On Tuesday night, Fury appeared to confirm there was a fight in an Instagram video, saying April 29 is "definitely a worker," but Usyk's promoter Alexander Krassyuk spoke exclusively to Sky Sports Newshe expressed his frustration at the delays in confirming the fight.
Krassyuk said he would "be surprised" if the fight took place in April, claiming the British star "intends" to train.
"We have been negotiating for so many months," he said. "We go through all the small problems, bigger problems, big problems, you name it.
"So it's all done. In fact, it was done several weeks ago. But the only thing that was pending was Tyson's consent, which is still pending. Although he claims he's ready and pretends he's training."
"It doesn't seem convincing, but it's still the case."
Fury, in a video posted to his Instagram accounts on Tuesday night, had said: "Hey guys, as much fun as it's been for the last few days terrorizing Usyk and his team, tomorrow I'm going to walk into training camp and I'll be doing a blackout like I always do on social media.
"Nav (Salimian) will manage my Instagram account, keeping you updated on my training progress and how everything is going.
"April 29 is definitely a worker, I'll see you all in the evening.
"Tune in, or be there or be square. This is the biggest event in British boxing history, the fight of the century.
"Two undefeated world heavyweight champions fighting to see who is number 1 in the division – the undisputed world heavyweight championship on the line.
"Calm down, good training for Usyk, may the best man win."