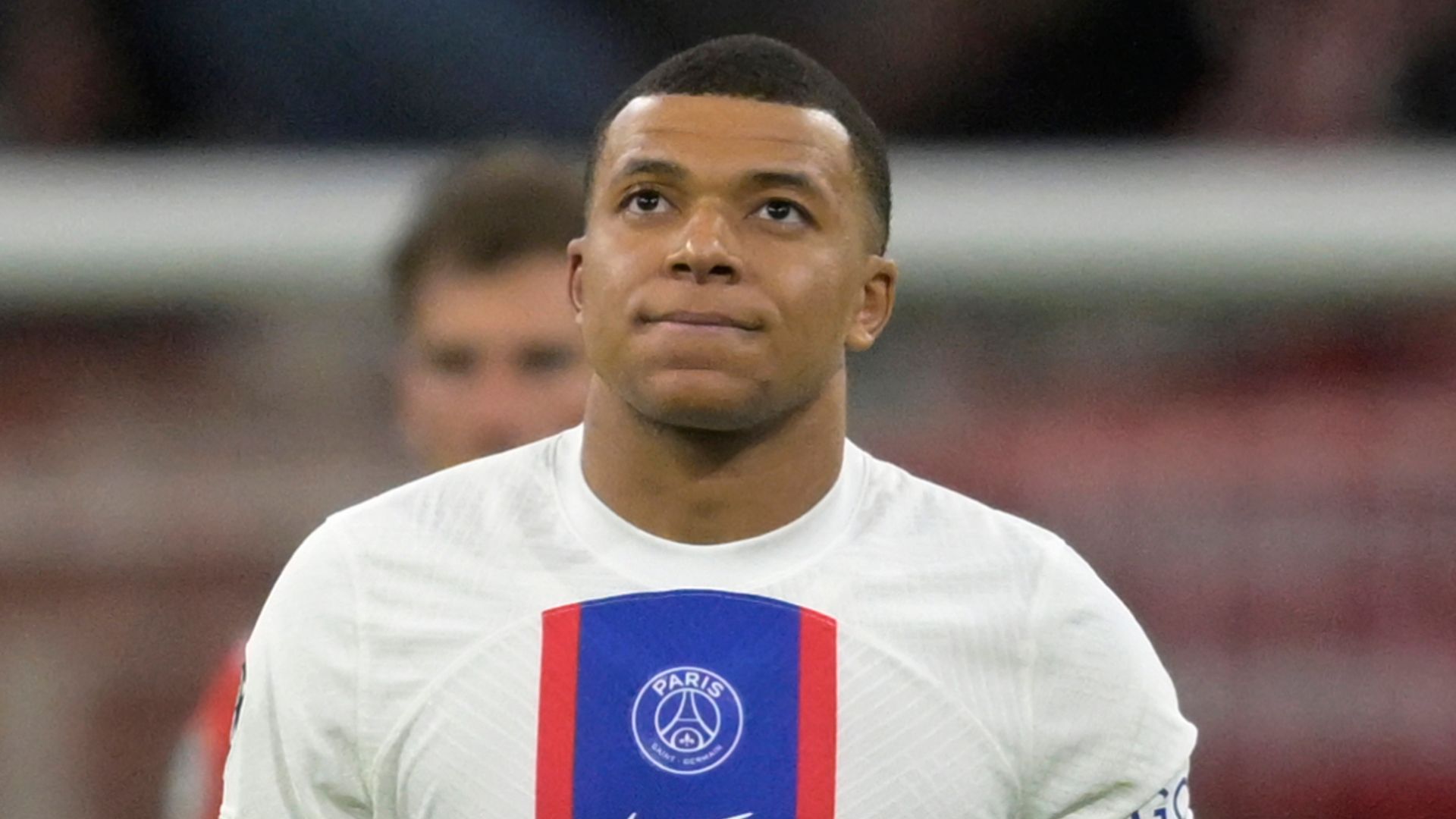 Kylian Mbappe has written to Paris Saint-Germain to tell them that he will not extend his contract by one year until 2025.
Mbappé's deal runs until the end of the 2023/24 season and with PSG unwilling to let the 24-year-old leave for free, he could be sold this summer.
Discussions are ongoing about a new contract with PSG for Mbappé.
Last month, it was confirmed that Sky Sports News The three-year contract that Mbappé signed last summer was broken down as a two-year contract, with the option of a further year. The additional year is a player option, which means that Mbappé decided if he wanted to activate it or not.
As it stands, the France international is about to enter the final year of his contract. He was in a similar position last year before PSG convinced him to extend.
If, as expected, Mbappé does not activate the extra year, he can sign a pre-contract agreement with a club outside of France in January.
"There will be interest from PL, but Mbappé has his heart set on Real"
Sky Sports News chief reporter Kaveh Solhekol:
"It seems that Kylian Mbappé's annual soap opera to Real Madrid has started again. With the letter, what really upset the club was that it was provided to the media before the club.
"As far as PSG is concerned, if he doesn't extend his contract for another year, that would mean his contract would be up next summer, which means he could leave for free next summer – PSG won't let that happen." I've been told there's no way he's going to be allowed to go free.
That of course opens the door for him to be sold this summer and I understand that PSG will sell him this summer if he doesn't extend his contract for another year or sign a new contract.
"There have been talks about signing a new contract and PSG thought those talks were going very well. They told me the talks were positive."
"A lot of Premier League clubs are richer than Real Madrid and a lot of them have been outspending all the big European clubs for quite some time. There are a lot of clubs in the Premier League that could afford to buy him, that could afford to go into a bidding war with Real, meaning Chelsea, Manchester City and Manchester United if they get new owners has also been linked with Liverpool in the past.
"But I think what he wants to do is go to Real Madrid at some point in his career. He has made no secret of the fact that he grew up a Real Madrid fan and came very close to joining the club last summer before signing." a new contract
"I'm sure there will be interest from Premier League clubs, but the type of contract we're talking about is phenomenal in terms of the numbers and the salaries they would have to pay him and his heart is set on Real Madrid."
"He was holding a PSG jersey with 2025 written on the back after he signed his contract last year. We know that, in fact, that jersey really should have said 2024 on the back because it was up to him whether he wanted or No". I wanted to stay one more year.
"Because you sent this letter to the media and to PSG, you are basically saying that you can leave for free next summer – now it's up to PSG to decide what they want to do. Are they willing to let one of the best players in the world is he leaving for nothing next summer?
"PSG are very frustrated. The last thing they wanted was for this whole soap opera to start again, and it started early, just two days after the Champions League final. Everyone is breathing and Mbappé is starting again."
"I want to clarify because it's a tricky point. There was no need for him to send this letter at all. The deadline was July 31, seven weeks from now. If he hadn't sent a letter or said anything, it was an automatic non-renewal So what is really strange as far as PSG is concerned is why they have even written this letter. All they had to do was wait."