Kick It Out has called on football stakeholders for help after receiving a record 1,007 reports of discriminatory behavior during the 2022/23 season.
New figures released by the anti-discrimination organization, which includes reports from professional football, grassroots football and social media, show an increase of 65.1% over the previous season.
Kick It Out received 207 more reports related to online forums and social media, an increase of 279 percent, but racism remains the most common form of discrimination in the game.
It makes up 49.3 percent of the total total, while reports related to sexism and misogyny accounted for the largest increase in a specific type of discrimination, prompting Kick It Out CEO Tony Burnett to call for more. support.
"The significant increase in reporting across the game is alarming and strengthens our resolve to tackle discrimination in all areas of football," he said. "Behind every one of these statistics is someone who has sadly suffered discrimination, and supporting victims of abuse remains Kick It Out's top priority.
"As we continue to work tirelessly for Kick It Out, we call on fans, clubs, leagues and governing bodies to help us with this cause, and are encouraged that the number of incident reports continues to rise, suggesting that people they are becoming less tolerant of discriminatory behavior and more likely to report abuse when they see it.
"Our figures give a snapshot of what is happening in the game, but we don't know the full picture yet because the clubs, Currently, leagues and governing bodies are not required to share their reporting data.
"This underscores why football urgently needs a centralized reporting mechanism to collate and monitor reports. Only once that happens will we be able to understand the full scope of the problem within football and address it with the full force of the sport."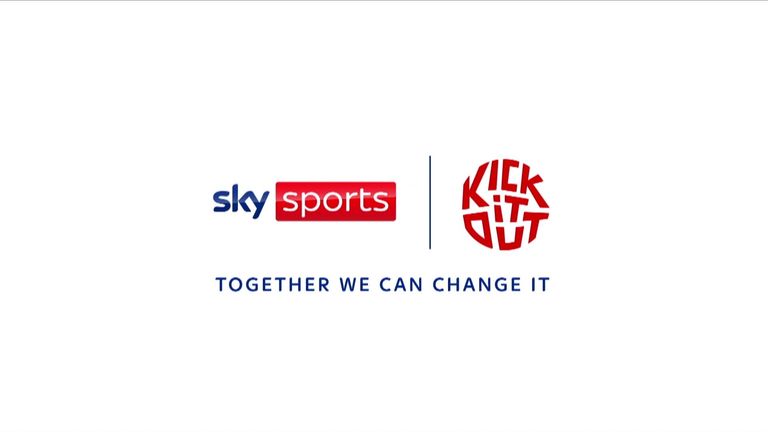 Kick It Out's per-incident reporting rate has risen for the fourth season in a row, suggesting that fans are more inclined to report discrimination, but the numbers also show a 400 percent increase in reports of sexism and misogyny across the board. the fields, from 16 reports to 80.
It has been elevated by a massive increase in online abuse towards female players and supporters, from one report in 2021/22 to 46 this season.
Discrimination based on faith decreased slightly due to a 29.5% drop in the number of anti-Semitic complaints received, although Islamophobia increased (300% increase) and sectarian chants in professional football (increased 15.8%).
Reports of discrimination in professional gaming rose 27.4 per cent to 484, representing reports received from the Premier League, EFL, National League, domestic cups, European and international competitions, Women's Super League and Women's Championship.
There was a noticeable increase in reports of disability abuse within the professional game. There were almost three times as many reports of this nature compared to the 2021/22 season (23 reports, compared to eight last season).
Meanwhile, Kick It Out has also seen a 55.1 per cent increase in non-league and grassroots football reports with 242 reports, up from 156.
Racism continued to account for 50.8 percent of baseline reports, while 43.4 percent of overall incidents received were from under-18 group play. Research by Kick It Out suggests that many incidents are still underreported.
Social media abuse accounted for a much larger proportion of the overall reports this season, accounting for 28 percent of all reports received, up from 12.1 percent last year.