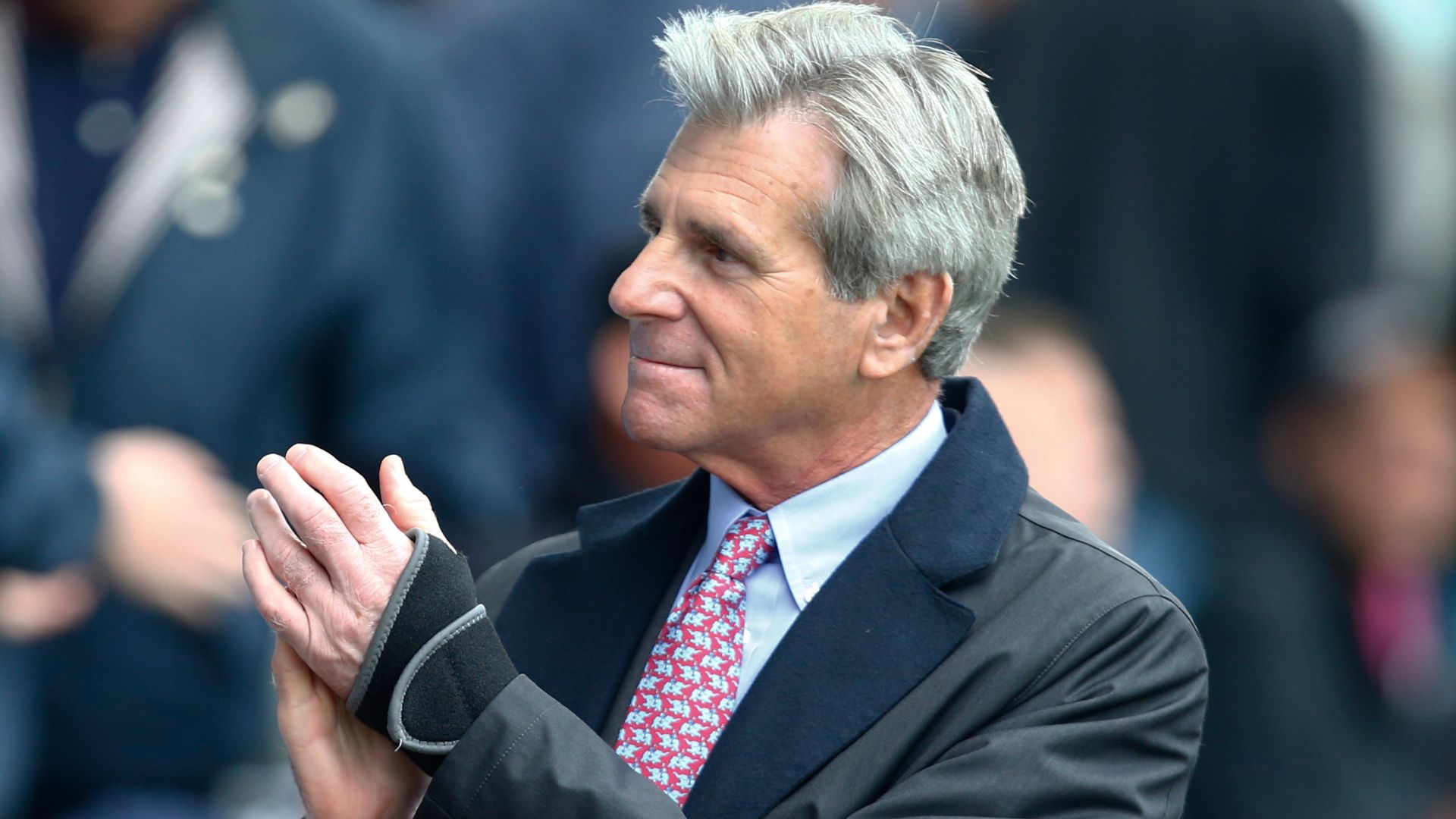 Millwall has announced the death of owner and chairman John Berylson in "a tragic accident".
The Lions confirmed the news in a statement posted on Twitter Tuesday night.
The statement said Berylson, 70, who first became involved with the club in 2006, had been killed in an accident on Tuesday morning.
"It is with a collective broken heart and deepest regret that we announce the passing of our beloved owner and Chairman, John Berylson," Millwall posted.
"John, who turned 70 last month, lost his life in a tragic accident on Tuesday morning, and the thoughts of everyone at the club are with his wife, Amy, their three children, Jennifer, James and Elizabeth, and the rest of the Berylson family.
"John's sudden and tragic passing will no doubt shock all those lucky enough to have known him. He was a great man, incredibly devoted to his family and a person of such remarkable generosity, warmth and kindness.
"He lived a life full of stories, full of color and joy, and was endlessly considerate of others with an endless desire to share his immense knowledge and experiences to help people.
"Under John's passionate leadership and guidance, Millwall have enjoyed great success and stability.
"Since first becoming involved with the club in 2006, he has presided over some of the greatest moments in Millwall's history, and his influence in providing the platform for those was immeasurable.
John continued to speak enthusiastically about the new season and his vision for the future, and any future success will be in his memory and honor. It will be his legacy.
"John reveled in the club's underdog mentality and status. He related strongly to such values ​​and identity and adored the Millwall supporters. He was fiercely loyal to all his staff, and he will be sorely missed by them and the fanbase alike. extent".
The English Football League tweeted: "The EFL is shocked and saddened by the news and sends its deepest condolences to John's family and everyone associated with Millwall."
Former Millwall defender Alan Dunne, who made nearly 350 appearances for the club, also paid tribute.
"My condolences not only to my president of many years, but also to a friend," Dunne said on Twitter.
"John was a gentleman who put Millwall back on the map. What he has done for the club will always be remembered and I can only thank him for everything he did for me and MILLWALL. Rip JB."