English cricket is deeply entrenched in widespread institutional racism, sexism and class discrimination, according to a report.
The England and Wales Cricket Board has apologized unreservedly for the flaws highlighted in the report and for the victims of discrimination in cricket, and will work over the next three months on a reform package based on the report's 44 recommendations.
The ECB must commit to being an anti-racist, anti-sexist and anti-class organization and encourage all other cricket organizations to do the same.
Within the next six months, you must implement high-quality, specialized, mandatory training to support the development of racial literacy among your leaders and the top leaders in the game in general.
In the next 12 months, it must take an in-depth look at the decline of cricket in the black communities of England and Wales and develop a specific action plan to reverse that decline.
The ECB must increase, at pace, the levels of investment in the basic infrastructure and operations of women's and women's football. There must also be a fundamental review of the equal-salary professional player salary structure nationally by 2029 and internationally by 2030.
"We certainly apologize to anyone who has felt left out or discriminated against," ECB President Richard Thompson said. sky news. "Clearly reading those lived experiences was very powerful to read what people have experienced in ways they never should have had to."
More than 4,000 people provided evidence to the Independent Commission for Fairness in Cricket which found:
•Half of those surveyed experience discrimination;
•Racism is ingrained in cricket;
•Women are marginalized and routinely experience sexism;
•Little or no focus on addressing class barriers;
•Complaint systems are confusing and not fit for purpose;
•Equity, diversity and inclusion require significant improvements.
It was the murder of George Floyd in 2020 and global outrage over institutionalized racism that prompted the ECB to commission a report from Cindy Butts.
Around the same time, Azeem Rafiq denounced racism within cricket in England.
"All the stories that Azeem Rafiq talks about happened to me," a former player of Pakistani descent told investigators.
"All the abuse, the isolation, the hate. [Team-mates] he poured alcohol on me. They threw bacon sandwiches at me. I've lived with all of that and never talked to anyone about it."
The frustrations he faced in reporting abuse were clear in the account of a recreational player of Indian descent.
"A fellow player and I were called terrorists after a game," he said. "We complained to the opposition president and after an initial apology the president decided that he wanted to defend the person who made the comment and that we were trying to smear the club and they were the victims."
The ICEC report is now over 300 pages long, highlighting issues that were not adequately addressed after a previous ECB report on racism 24 years ago.
"I think it's absolutely shameful," Butts said. sky news. "It was really hard to find evidence that she had been treated properly. That's really disappointing. And it needs to be addressed now."
The report says: "Our evidence shows that elitism along with deeply entrenched and pervasive forms of structural and institutional racism, sexism, and class-based discrimination continue to exist across the game."
But Ms Butts doesn't think a new national governing body is required.
"I think they are committed to making whatever changes are necessary," Ms. Butts said. "We have not shied away from saying that the ECB itself needs to substantially reform the way it carries out its regulatory role, demonstrating its commitment to equity issues.
"There are training needs. We talk about the lack of racial literacy, for example, within the ECB.
"So there are a number of things that I think point to ways in which we have recommended that the ECB can improve. I don't think at this stage, dissolving the ECB will help deliver all the really important things that we now believe need to happen." .
Gould: Report shows English cricket faces 'existential threat'
Cricket in England and Wales faces an "existential" problem if it does not address the flaws highlighted in a new report, England and Wales Cricket Board chief executive Richard Gould has said.
Gould said: "It's an existential problem for the sport. This is a report that the ECB specifically requested two and a half years ago, and it deliberately did not set narrow parameters."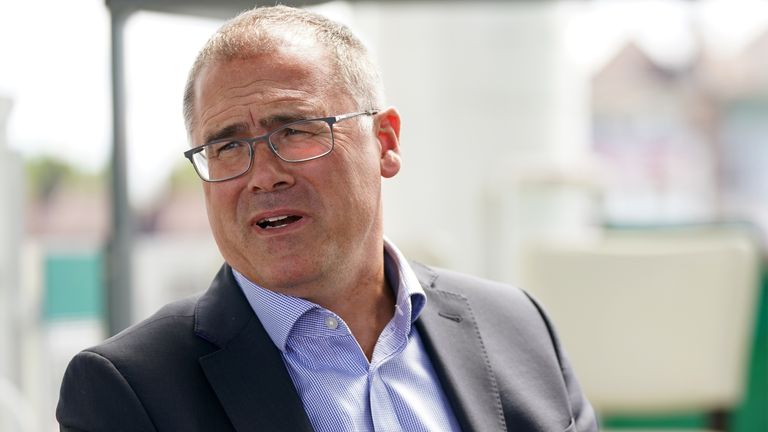 "The game wants to understand, we want to understand, the seriousness of the problems and for that we are grateful to the commissioners.
"You're talking direct language – we wouldn't want it any other way because it leaves us in no doubt about the state of the game and what needs to be done to move forward."
"This report is a pivotal moment for us. It helps us fully understand the scope of the issues within the game, allows us to understand the apologies we rightly offer to those who have suffered discrimination.
"We are determined to be able to act on this report and deliver on its intent in the coming months.
"This report will contain a lot of information that will surprise many and disappoint many people. But there is also a great determination across the game, across the country, to ensure that cricket can deliver and in just one way that cricket can ".
Yorkshire: Any form of discrimination is unacceptable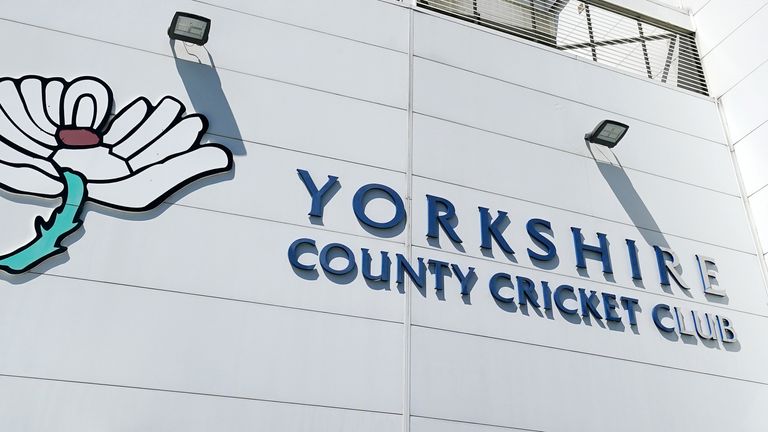 Yorkshire issued a statement on Monday afternoon saying the hearing "marks the near culmination of a chapter that has weighed heavily on Yorkshire County Cricket Club for almost two years."
The county statement added: "Racism and discrimination in any form are unacceptable, and as a board, we have been clear about the need to take responsibility for historical cultural issues that allowed racist and discriminatory behavior to go unchallenged in the county." club".
"The CDC's acceptance of four amended charges was part of an ongoing effort to acknowledge what has happened in the past so we can learn and move forward.
"By making representations before the CDC panel, we hope to achieve a reasonable sanction that takes into account our acceptance of the charges, YCCC's current financial position, and the strong work we have undertaken to build the foundation of a club that is truly inclusive and welcoming to all
"We hope that any sanction is a reflection of the circumstances in which the club finds itself today and does not serve to hinder
our ongoing commitment to creating a better future for everyone associated with Yorkshire."
Report confirms 'deep-seated problem' – Dinenage
Dame Caroline Dinenage MP, chair of the House of Commons Culture, Media and Sport Committee, hopes the report will bring about significant change in sport.
She said: "Today's report confirms the finding of the Culture, Media and Sport Committee 18 months ago that there is a deep-seated problem of racism in cricket.
"The volume of evidence, not only of racial discrimination but also of sexism and elitism, is unacceptable in a sport that should be for everyone, and now must be a catalyst for change.
"The test now for the ECB's new leadership is to ensure that all of sport is a welcome and inclusive place for all. We welcome their recognition of the need to restart and look forward to making sure they deliver on their commitments."