England bowler Kate Cross has admitted that persistent setbacks in an ongoing battle against a tropical disease have taken a toll on her mental health.
Cross has taken 106 wickets in 73 caps and is hoping to feature in this summer's multi-format Ashes series, starting with the only Test on June 22 at Trent Bridge.
But the 31-year-old explained in her BBC Ballless Podcast that she is on her ninth round of antibiotics to treat a parasite that not only affected her physically but left her despondent.
"I thought he was over this disease and he's come back strong," he said. "It's my seventh relapse now. The lows have been drastically low.
"When you're playing a sport and you're withdrawn due to injury, you understand that, but because it's an illness and every day is different, I'm struggling with it.
"It's the toughest thing doctors have come across. I've found it difficult because I thought the end was in sight nine times now."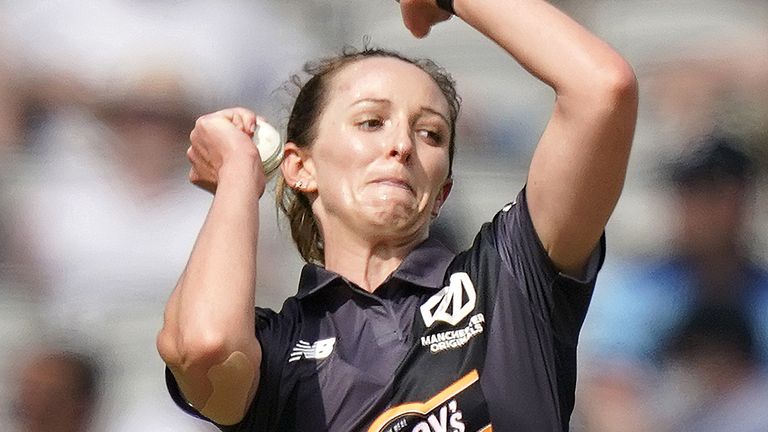 Cross is believed to have contracted the disease during a pre-season trip with the Thunder, his north-west based national team, in Dubai, before traveling to Mumbai shortly afterwards.
Although she has played three matches in the Over-50 Rachael Heyhoe Flint Trophy competition, Cross was unable to attend the England team's pre-Ashes link-up trip to the Lake District in the past week.
"It makes you realize that we're so close to summer now and there's an Ashes not too far away and I'm not quite ready for it and I'm still very sick," Cross added, speaking during Mental Health Awareness Week.
"He's been relentless. You see little rungs with injuries, but it hasn't been like that with this."
"I haven't left my apartment in three days, except to go to Liverpool for a specialist tropical disease laboratory."