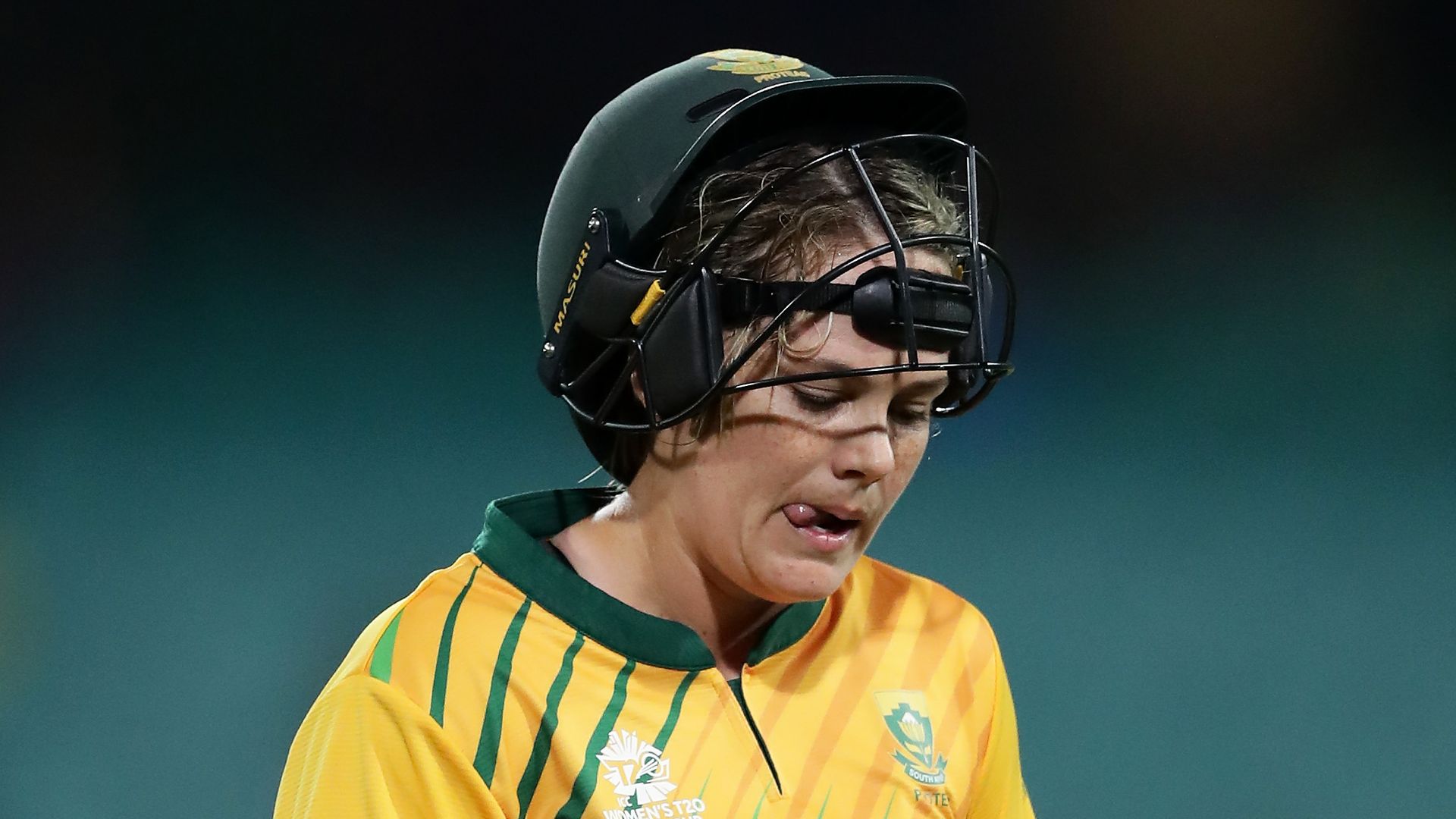 Former South Africa captain Dane van Niekerk has retired from international cricket at 29, having been left out of the squad for last month's Women's T20 World Cup due to ill health.
Van Niekerk calls the end of his career after playing 197 times for the national teams in all formats.
"It is with great sadness that I announce my retirement from international cricket," he said.
"I look back on my career fondly and have made amazing memories and want to thank Cricket South Africa and all other stakeholders for their support.
"Often the journey can be lonely, painful and emotional, but I wouldn't trade it for anything. I'm grateful for what this game has given me."
The all-rounder's omission from the South African team for the T20 Women's World Cup at home came after failing to meet fitness standards.
Van Niekerk failed to complete a 2km run in the minimum time required by Cricket South Africa.
His wife and teammate Marizanne Kapp was granted compassionate leave on the eve of the T20 World Cup before returning to the team, which ultimately finished runners-up after beating England in the semi-finals.
At the time of her omission, Van Niekerk said she was "absolutely broken" in a post on her Instagram account, while the manner in which her omission had been made public drew criticism from other female professional cricketers.
He played a lone Test, 107 ODI and 86 T20I for the country, making some vital contributions, but he last represented South Africa in 2021. He picked up a wicket in Tests, 138 hairs in ODI and 65 in T20I. She was also a useful contributor with the bat, scoring 22 runs in Tests, 2175 in ODIs and 1877 in the shorter format.
Van Niekerk last represented her country in September 2021 before a broken ankle ruled her out of the 2022 50+ Women's World Cup in New Zealand.
He hinted at his decision to retire in an Instagram Story posted Saturday.
"You have to accept that some chapters of our lives have to close without closure," he posted. "There's no point in getting lost trying to fix what should stay broken."
Van Niekerk will continue to play franchise cricket where she is currently part of the Royal Challengers Bangalore team in the inaugural edition of the Women's Premier League.
The right-hander also previously appeared for Oval Invincibles on The Hundred.