In The Races, expert pundit Simon Rowlands has enjoyed an excellent Cheltenham Festival so far and aims to increase his tally on the third day of the meeting.
Shishkin may lose the Ryanair Chase, which he will if he runs like he did in the Champion Chase here 12 months ago, but he shouldn't if he runs like he has on other occasions, even when jogging at Ascot. chase last month.
I have him rated at 4/5, which is pretty much what the bookies give him at the time of writing. But I don't agree with some of the Stayers' Hurdle bookies' prices, and I think there are two worth siding with the field on that.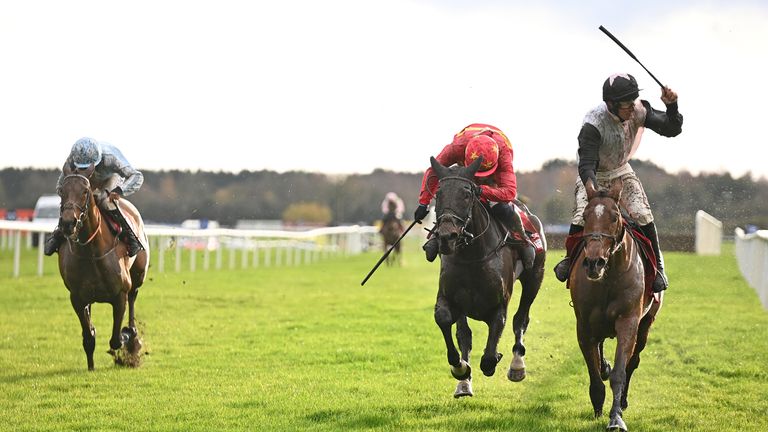 Neither Blazing Khal's nor Home By The Lee's form is especially good, though the former remains an untapped talent, unless you think Meet The Greet is rated 160 despite earning only a bumper and a Maiden hurdle in 15 starts. I don't.
Blazing Khal had Meet And Greet 5lbs and three lengths behind when he won the Boyne Hurdle at Navan last time out, while Home By The Lee previously had Meet And Greet three and a half lengths behind in tiers when he came out on camera slow. finish the Christmas Hurdle in Leopardstown.
Blazing Khal is ridden by a 5-pound claimer who can't get his allowance out here, as he was in that Navan race. That's not to say that neither of them can win, but I do think they're priced low and that has consequences for everyone else. I particularly like the claims of the pair taking the top two places, just ahead of Honeysuckle, in Hatton's Grace Hurdle at Fairyhouse in December.
TEAHUPOO he won that day, proving to be the high-class entertainer he had threatened to be on a few previous occasions, but had to work very hard to get him fired. CLASSIC DREAMwhich has been precisely that since she won the Novice Supreme here four years ago.
Klassical Dream is seen once in a Preston Guild, but Teahupoo has been out again ever since, winning the Galmoy Hurdle at Gowran easily by 15 lengths and seemingly proving his stamina for this ride in the process.
Teahupoo's entire form is on soft/heavy ground, and it looks like he's not too far from that here. I think it's worth splitting the bets between the two, with Teahupoo being a stronger proposition, but Klassical Dream is arguably more expensive if all goes well with it.
The rest looks pretty disappointing, unless Flooring Porter and Paisley Park are restored to all their former luster. Gold Tweet was impressive when he won the Cleeve Hurdle here in January, but he didn't achieve much in form or on the clock.
The day begins with an intriguing Turner Novices Chase at 1:30. This could well go by the Mighty Potter name, as the beefy gelding has been impressive (though not quite flawless) in three pursuit wins out of three this campaign.
He looked like a bit of a hairy transport before claiming he beat Gaillard du Mesnil in the Drinmore at Fairyhouse before Christmas, taking him back to third when he scored well at the Dublin Racing Festival last time out.
It may be questioned whether beating Adamantly Chosen by eight and a half lengths in the latter was really that sensational after all—that gelding wasn't placed at long odds here on Wednesday—but Mighty Potter's odds suggest he was. He is close to even the money as of this writing.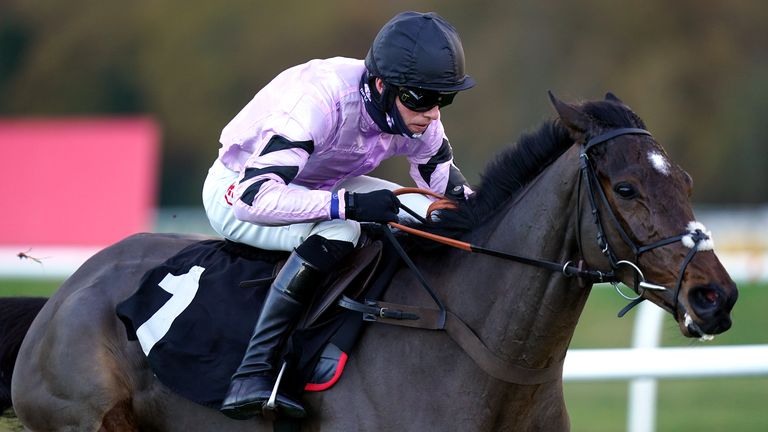 One of her rivals who doesn't really feel love enough is STAGE STARwhose victory at this course in January was due to heavy weight and at the expense of one of the best handicapped horses in training at the time, Datsalrightgino.
The watch backed up the interpretation of the shape as smart, and while the Stage Star probably needs to do more here, it may not need to do much more. His odds look generous, and he appeals as an all-round proposition in what is a nine-runner affair.
I won't be getting involved in the Pertemps final at 2:10 (usual comments about it providing a useful time comparison to the Stayers a little further down the line), though clear favorite Thanksforthehelp seems to have been sidelined to lightly for an easy win at Chepstow last time.
I also won't be playing in the Plate Handicap Chase at 4:10, in which I made 10/1 the course (including Fugitif). But the Bromhead Mares Jack Novice Hurdle at 4.50 looks like a good proposition despite the large field.
Luccia is an understandable favorite given how impressive she's been, but it's worth noting that the horse she thrashed at Exeter last time out, Palace Boy, started at 200/1 and finished last in the Supreme on Tuesday. It's also worth noting that she and three others are penalized in this.
Neither HALKA DU TABERT neither NIKINI, among its rivals, it is, and I like both. The former beat a decent chap at Eabha Grace with ease and in a quick time at Naas just before Christmas, looking well suited to a good canter and soft ground (which is likely here).
Last time he went wrong in a better race at Fairyhouse, but he probably didn't make the most of it that day. Nikini has not been seen since she fared better in the weights against Magical Zoe and The Model Kingdom in a Grade 3 Down Royal in November, and the bookies seem to have forgotten about her judging by the odds on her.
She had won both of her starts in hurdles before that, albeit against ordinary opposition. As with Stayers earlier in this article, I think it's worth splitting the bets on the pair.
Flat-stay leader Princess Zoe adds some sparkle to this competition, but achieved little as she tied for first at Punchestown in her only start over the hurdles.
Angels Dawn was my long-term fantasy for Kim Muir at 5:30, looking well behind even after unseating when she probably came close last time, but she hasn't exactly missed it in the betting.
1:30 CHELTENHAM – TURNERS NOVICES CHASE 0.5 pt e/w STAGE STAR
3:30 CHELTENHAM – PADDY POWER STAYERS' HURDLE 1 point won TEAHUPOO0.5 victory points CLASSIC DREAM
4:50 CHELTENHAM – JACK OF BROMHEAD MARES' NOVICES' HURDLE 1 point won HALKA DU TABERT0.5 victory points NIKINI