Celtic manager Ange Postecoglou has upheld the Scottish Premiership standard after Kyogo Furuhashi and Reo Hatate were left out of the Japan squad.
Both players were again left out of the next friendlies and head coach Hajime Moriyasu was quoted as saying that he had taken league level into account along with his desire to test other players.
Celtic attacker Daizen Maeda has been selected for Japan's matches against Colombia and Uruguay after scoring in the World Cup final, but Hatate and Furuhashi have been among the club's stars in recent months.
Furuhashi has already scored 26 goals this season, while Hatate has increased his scoring and assist rate since the mid-season break.
Asked about his exclusions and whether Moriyasu's comments were disrespectful, Postecoglou said: "Both guys are playing very well and it's disappointing for them that they didn't get selected, but that's the nature of international football. It all comes down to the national team". manager's decisions.
"In terms of disrespect, it's one person's opinion. I'm not too sure we should draw too many far-reaching conclusions."
"If you come here next week, you'll probably realize that we don't have many players training. The reason is that they are playing international football."
"We had five players in the World Cup who did well, better than well. Josip Juranovic and Moritz Jenz left our football club and are playing regularly in the Bundesliga, which is a top-five league."
"Now, unless once they get into those clubs they magically become better footballers, I would suggest that the selection of individual footballers is not reduced to league level.
"There have been a lot of players who have left this league and gone to the biggest leagues in the world and have performed really well and there are a lot of players in the Scottish Premiership who have done extremely well at international level, and a lot of players who they come from the top five leagues that have struggled in the Premiership.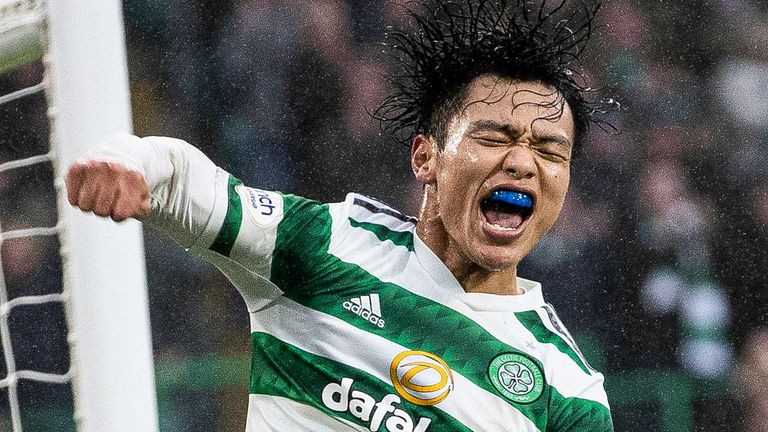 "A man's opinion doesn't mean it's wrong, but it doesn't mean it's the case either."
Postecoglou supported both players to recover from the blow.
"There wouldn't be many bigger disappointments than missing out on selection for a World Cup and if you look at the way the two lads have responded to that, they are playing better football than ever before," he said.
"They are both really determined youngsters and they are going to get to the top of the game one way or another.
"Whatever challenges they have in front of them, I am sure they will overcome them and my role is to try to help them do it."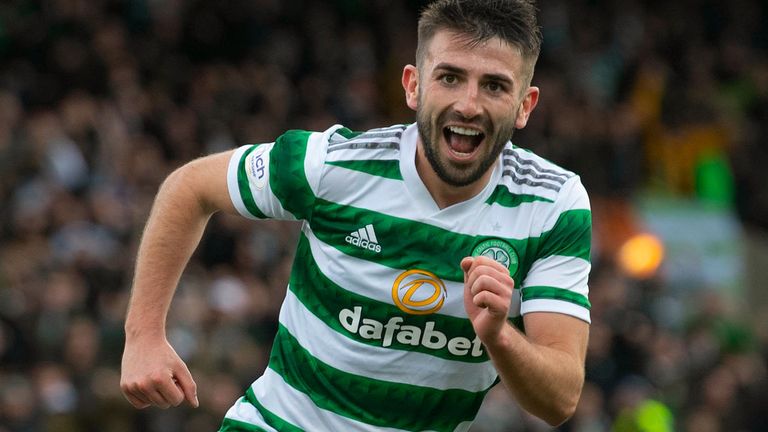 Scottish left-back Greg Taylor and American defender Cameron Carter-Vickers were also left out of their respective international squads, but underlying health issues contributed to those decisions.
Postecoglou said: "We provide all the relevant information to the international teams, then it's up to them to decide whether to call up the players or not, but from our perspective, Greg is available and will play (on Saturday). It's the same with Cameron.
"It is up to the international coach and his medical team to decide whether to call them up or decide to leave them this time for rehabilitation reasons.
"I wouldn't make a big deal out of it, they're both playing on Saturday. All the players have a few issues here and there at different times and we handle them the best we can."
Aaron Mooy will miss the Hibernian visit but could still be asked to report for Australia duty.
Postecoglou said: "Aaron Mooy will miss, he's been a bit sore the last few weeks and probably won't be able to get up this weekend. And Tomoki Iwata had a bit of back pain and was unable to train.
"In one go they could both have played but with a two-week break we have decided to leave them out.
"But Daizen Maeda is back and Carl Starfelt, who left at half time (against Hearts), is fine too."
Follow Celtic with Sky Sports
Follow every Celtic game in the Scottish Premiership this season with our live blogs on the Sky Sports website and app, and watch the best moments of the matches for free.
Do you want the latest from Celtic? check our celtic news pageverify celtic matches and Latest Celtic resultslook Goals and video of Celtakeep track of the Scottish Premiership Table and see what Celtic games are coming up live on Sky Sports.
Get all of this and more, including notifications sent directly to your phone, by downloading the Sky Sports Scores App and establish Celtic as your favorite team.