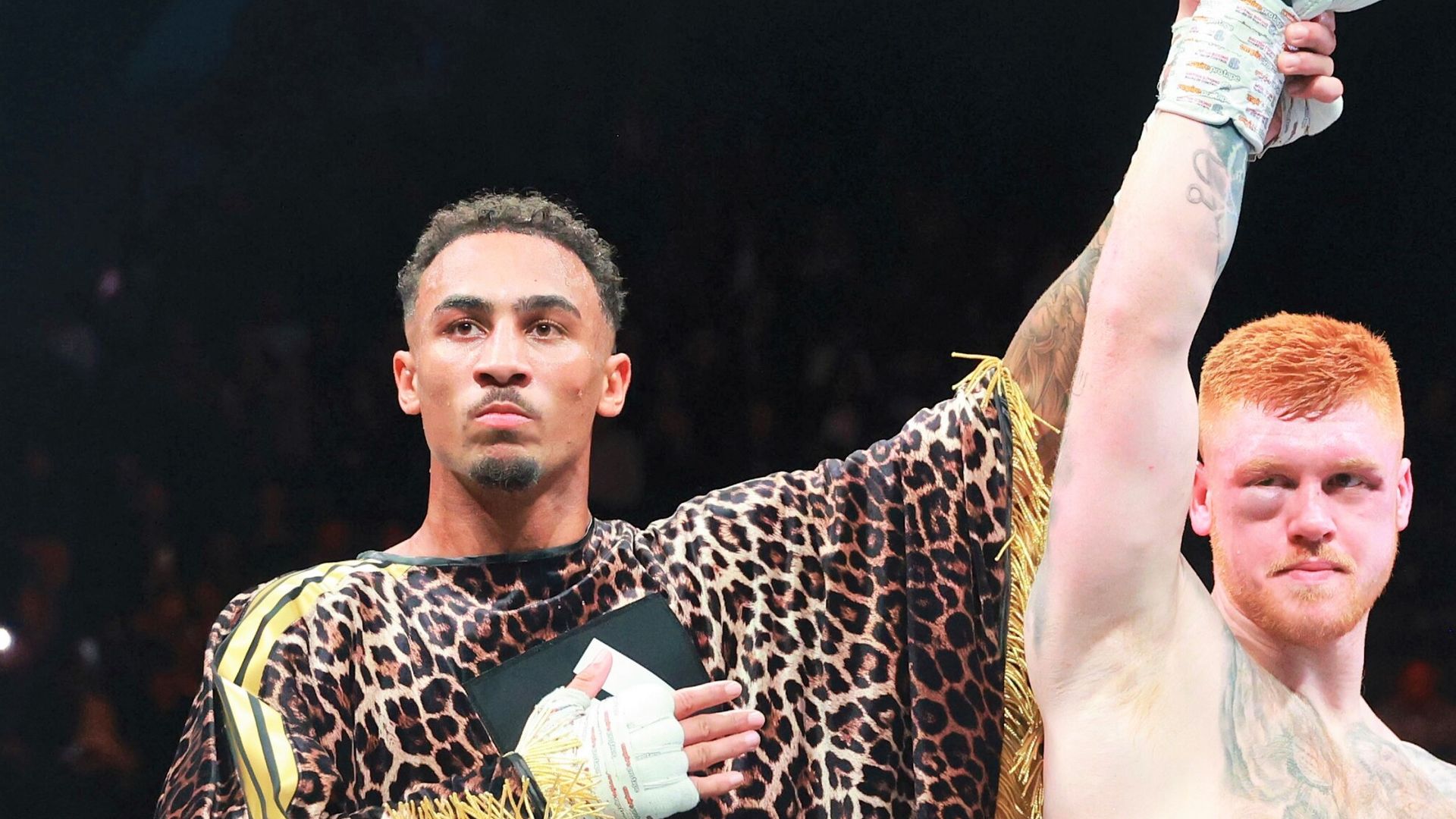 After dazzling Birmingham with a special catwalk, outrageous show and superb display of skill and power, Ben Whittaker will return to action on 1 July.
The Olympic silver medalist will box next on the bill Liam Smith vs Chris Eubank Jr at the AO Arena in Manchester, live on Sky Sports Box Office.
"I'm excited to get back in the ring," he said. Sky Sports News. "I got the job done pretty easily [on Saturday] as everyone has seen, luckily that allows me to get back to training and back in the ring as soon as possible.
"I told you I can bring the glitz and glamour. I'm going to have to try and top this walk around the ring now!"
"Make sure you're there, buy your tickets and watch me live one more time."
Whittaker is ambitious and willing to move quickly. He has had three professional fights so far, all scheduled for six rounds (although only one has gone to the finish).
The Darlaston man is eager to take part in more rounds and start putting himself in the frame for titles.
"The faster I can go up in the rounds, the more I can take them down, the more I can start to hurt them because the six rounds is still a little bit fast, it's a bit like a longer amateur fight," he said. sky sports.
"When you get into the eights, the 10s, the 12s, the pace slows down and this is where boxers come in, they can take down their opponents, you see these stoppages from later rounds.
"Whenever it's time to step up, I'm ready because, like I said, I'm doing all 12 rounds. [in sparring] already."
The Central Area light heavyweight championship, currently held by Michael Stephenson, would be an attractive first title for Whittaker to fight for in the future.
"If that has to be collected down the road, it can be collected, that's all I'm going to say. Call me the debt collector," Whittaker said. "Why not?
"If we're going to go the traditional route, that's really traditional. If we can do it that way, no one can complain because you literally come from the bottom, you work your way up to the top."
"Sometimes that's the best way to do it because you learn along the way, you're not in a rush, you have the right fights at the right time and most of them are domestic fights, which is what people like too.
"That's the thing with professional boxing, there are titles here, there and everywhere. There are people, unknown quantities, and that's why I have to focus on myself. The good and the bad with me is that I'm in the spotlight from my fan days, people know me, so I have to make sure I'm two steps ahead every time."
Whittaker could speed up to an English title fight in the coming months. The light heavyweight championship is held by another Midlands man, Ricky Summers.
"I know Ricky, I've known him for a long time and fights like that are not far out of my reach anymore," Whittaker said.
"He's an experienced fighter. He's fought Dan Azeez. He's been around and he's a well-known light heavyweight, so having a scalp like that is good on my track record."
"It's local. All I know is that I'm going back to my area as a champion, so that's it."
"I can't go back to my area as anything less, so if something like that ever shows up, I'll be sure to go back to my area, the king!"