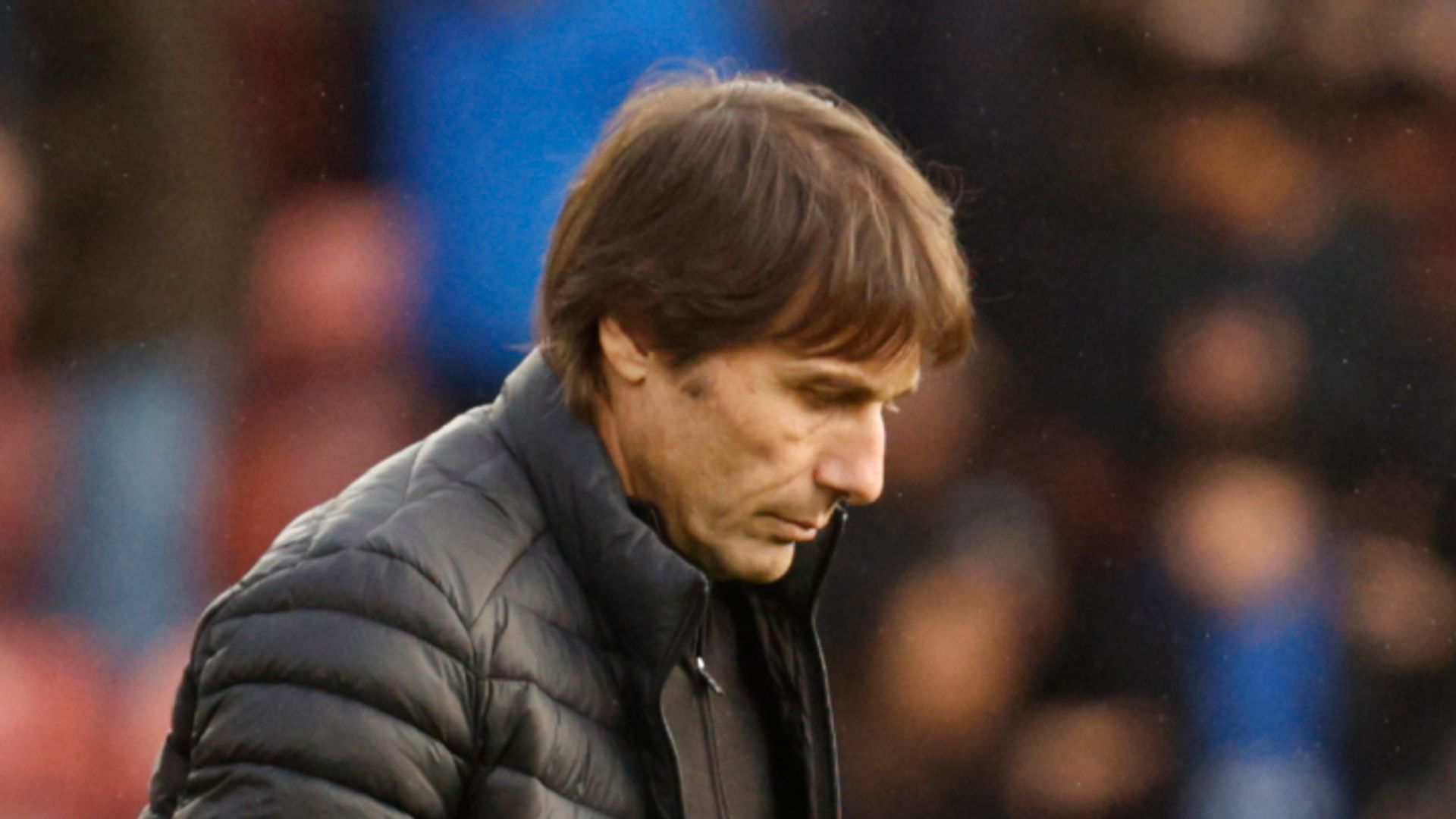 Tottenham boss Antonio Conte has criticized his "selfish players" and believes his team is "not a team" after they squandered a two-goal lead on bottom club Southampton.
Spurs led 3-1 at Saints with 16 minutes remaining and looked set to move third, but conceded two late goals as James Ward-Prowse's stoppage-time penalty salvaged a 3-3 draw for the home side. .
The result puts a dent in Tottenham's top-four hopes, with Conte's side now just two points clear of fifth-placed Newcastle, who have two games to go.
Their collapse at St Mary's caps a miserable march for Spurs, who were kicked out of both the FA Cup and Champions League earlier this month to leave them trophyless since 2008.
Conte said sky sports after the 3-3 draw: "The situation we have experienced in the last month is not so good.
"Usually my team shows great stability and not ups and downs, ups and downs, and instead if I have to compare this season and the improvement we are making compared to last season, I think instead of improving the situation we are losing the work we did last season.
"I'm not talking about the tactical aspect, the technical aspect, I'm talking about the spirit, the sense of responsibility over the heart that we have to put on the pitch.
"I think that instead of going and improving we are going [on] lose this feature and in my experience if you don't have this feature then it can happen that you can lose in the Championship to a half team like Sheffield United because Sheffield United, I remember they play with a half team that were young players not the first equipment.
"Today against Southampton you are winning 3-1 and you feel the perception; my perception is that anything can happen at any moment. And to be afraid, afraid of what [might] happen.
"I think it is also correct, there is a moment when the coach is the first responsible, the club is the first responsible: the players, the players have to take responsibility because what we are seeing in the last month I don't like. I don't like.
"And I'm not used to seeing this kind of situation. I see a lot of selfish players and I don't see a team."
More to follow…